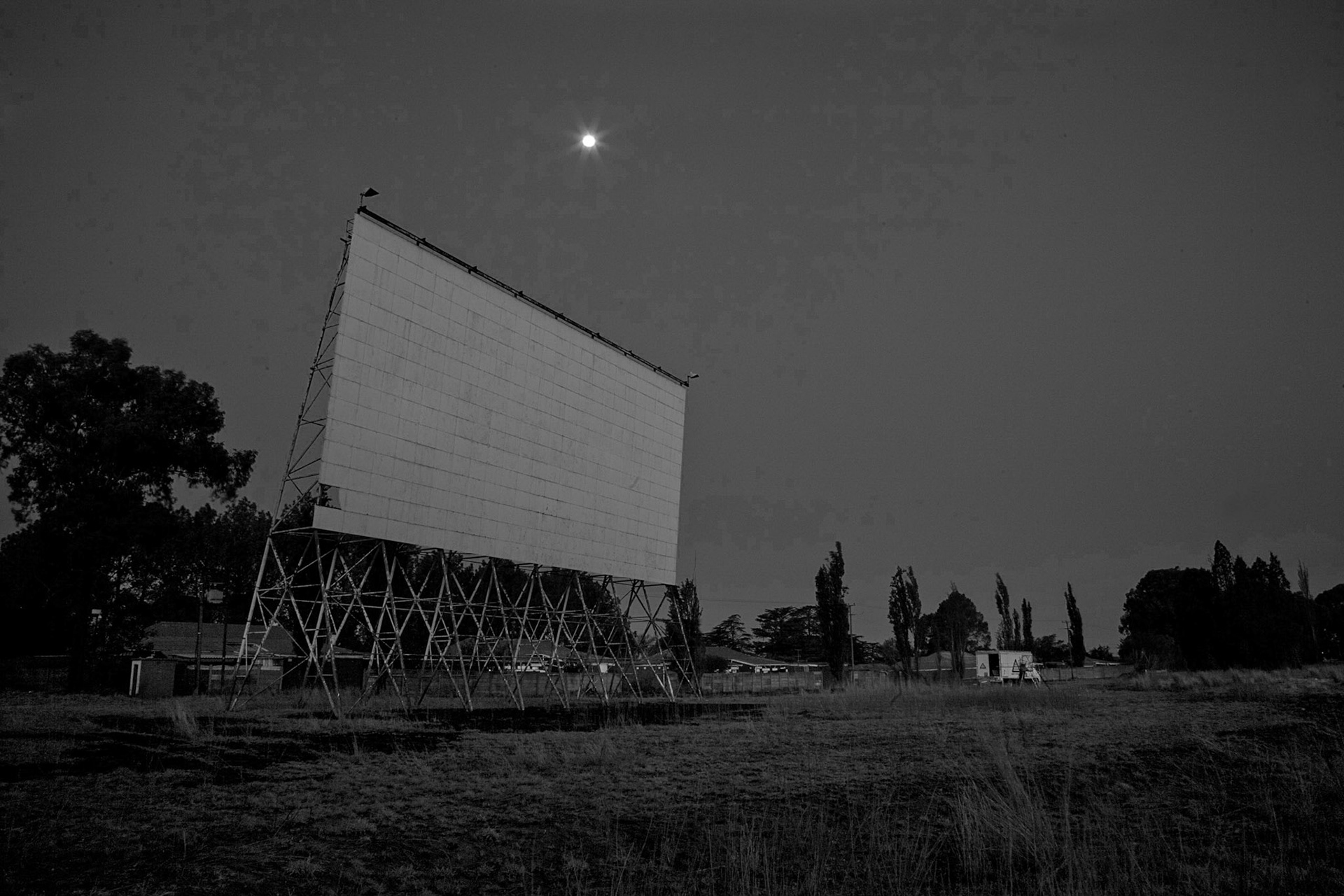 Drive-ins for me are the biggest Tabula rasas of them all and a coherent story of the inter-relation between reflection and projection, forethought and hindsight and dreams and regret. This for me is the interesting thing about Drive-in History/Myth; Memory is an appropriation of history, and is intrinsically subjective, we are our own meaning makers.
When all else is gone all we are left with are fragments of history and symbols of significance, subjective icons of belief and pictures and memories of our place in the world.
"Recovering and recontextualising fragments of history provides one with an opportunity to measure ones present against the past" — Christine Dixie, artslink.co.za 11/12/1999
In hindsight there are more important things, that directly influence our lives, than preserving Drive-ins in their original states. What I'm interested in, instead, is the implication of their neglect.
This forms a large part of my own canon of beliefs that they represent in all their vast blank whiteness, infinite potential and magic, and that their gradual disappearance is symptomatic of the disappearance of something infinitely more important and vital.  
Why in a climate of proliferating commercial billboards are Drive-ins disappearing? What has happened to the individual, creative, entrepreneurial, spirit of endeavour, where delight and value for money were still sustainable commodities ?
They stand for me as rivals to the mentality of the multi-plex; they are the unique, absurd and antiquated symbols of the spirit of freedom, adventure and dreams.
These works serve as recollections to show that, in this day and age, nostalgia for Drive-ins is not misplaced.